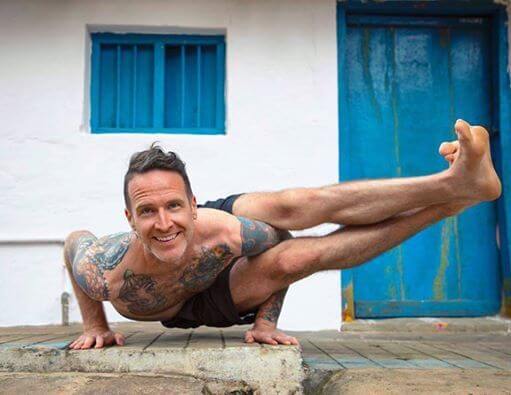 Ashtanga Yoga Immersion With Taylor Hunt
21 במאי 2019 9:30 - 25 במאי 2019 16:30
Tuesday 21/05
Wednesday 22/05 
Thursday 23/05
06.30-09.30 am Mysore Practice

Friday 24/05
13.30-15.30 – Mysore Practice
16.00-18.00 Dharma Talk
Join Authorized Level II teacher, Taylor Hunt, for an evening discussing the philosophy behind the Ashtanga Yoga method. He will share his story and how the practice helped him find his true path.  Learn how this transformational and healing practice can work in your life and how to overcome some of the roadblocks along the way. This is an interactive discussion you will not want to miss!
Saturday- 25/05 
09.00-11.00 Mysore Practice
11.30-13.30 Ground your practice workshop 
In this workshop, we will take an in-depth look at the traditional Ashtanga Yoga method while exploring the foundational poses of the Primary Series. The standing and seated poses lay the groundwork for the Ashtanga Yoga method and are designed to strengthen the legs while opening the hips and hamstrings. They create a grounded and stable base to further progress in the practice. We will spend ample time exploring proper alignment and techniques to work through restricted movements. This workshop is appropriate for all levels of practitioners.
Bio & Contact Information:
Taylor Hunt is a devoted student of Ashtanga yoga. He makes yearly trips to Mysore, India to further his studies at the K. Pattabhi Jois Ashtanga Yoga Institute (KPJAYI) under the guidance of his teacher, R. Sharath Jois.  In 2013, after several extended trips, Taylor was granted Level 2 Authorization to teach from KPJAYI and has had the honor of assisting in the shala in India on two occasions. Taylor is dedicated to sharing the healing practice with others by teaching daily Mysore classes at Ashtanga Yoga Columbus and offering workshops around the country. He continues to inspire others through his accessible approach to the practice and story of personal transformation detailed in his recently published book, A Way From Darkness.  Taylor is also the director of the Trini Foundation that brings the life-changing practice of Ashtanga to those struggling with addiction. 
Taylor Hunt
Event Information
21 במאי 2019 9:30 - 25 במאי 2019 16:30
Repeats Every Days Start on 21 במאי 2019
Event occurred on:
21 במאי 2019